Advantages of Invisalign over braces
Just deciding you're ready to transform your smile is a big step. The next step is deciding the best way to do it. See why 6 million people have chosen Invisalign clear aligners.
Nearly Invisible
Invisalign is virtually invisible. This means you can always smile with confidence, as compared to traditional braces where the wires and metal brackets can be seen.
Removable
Invisalign aligners are made with SmartTrack® flexible material, making it super easy to remove and put on, unlike braces which are fixed. Now, you can enjoy your favorite food any time you want.
Lesser Pain
SmartStage® and SmartForce® technologies ensure there will only be gradual and gentle yet effective teeth movement throughout your treatment, as compared to braces which may irritate and cause pain.
Lesser Doctor Visits
Unlike braces where you have to visit your doctor every 3-4 weeks, Invisalign frees up your schedule with visits to the clinic only once every 6-8 weeks.
Clearer Timelines
Invisalign treatment allows you to visualize every stage of the treatment, giving you a clearer picture of the treatment duration. Braces can only give you an approximate duration at the beginning of the treatment.
Better Oral Health
Since Invisalign aligners are removable, you can still floss and brush your teeth as per normal whereas braces may make it difficult for you to clean in between the metal brackets which can result in plaque accumulation and poor oral hygiene.
Superior results
World's most advanced digital orthodontic treatment system. Precise, predictable, and gradual teeth movement.
Clincheck® Software
Your doctor uses proprietary ClinCheck software to map out the path to your smile, right down to the tiniest shift, from your first aligner to your brand-new smile. No guesswork. No waiting and seeing.
The 3D visual interface lets your doctor customize your treatment.
The algorithm helps calculate just the right amount of force for every tooth movement.
The software, with input from your doctor, helps ensure every tooth moves in the right order and at the right time.

SmartTrack® Material
All clear aligners are not alike. Only Invisalign clear aligners are made of SmartTrack material, so they are more comfortable and easier to put on and take off.
Gentle
Applies gentle, constant force
Speed
Treatment time up to 50% faster
Control
Improves control of tooth movements, for the smile you expect
Predictability
Straightens your teeth with 75% more predictability
Comfort
Fits snugly around your teeth
The SmartTrack material difference is based on:
8 years of research and development
260 materials tested
Decades of expertise in biomechanics and material science
SmartForce® Attachments
SmartForce attachments are small tooth-colored shapes that are attached to your teeth before or during your Invisalign treatment. They're like handles, giving aligners something to gently push on. Invisalign® clear aligners fit smoothly and tightly around them, so they're barely noticeable. Not everyone who uses Invisalign clear aligners will need SmartForce attachments.
Tiny and barely noticeable.
Make complex tooth movements possible without braces.
Help your aligners apply the right amount of force in the right direction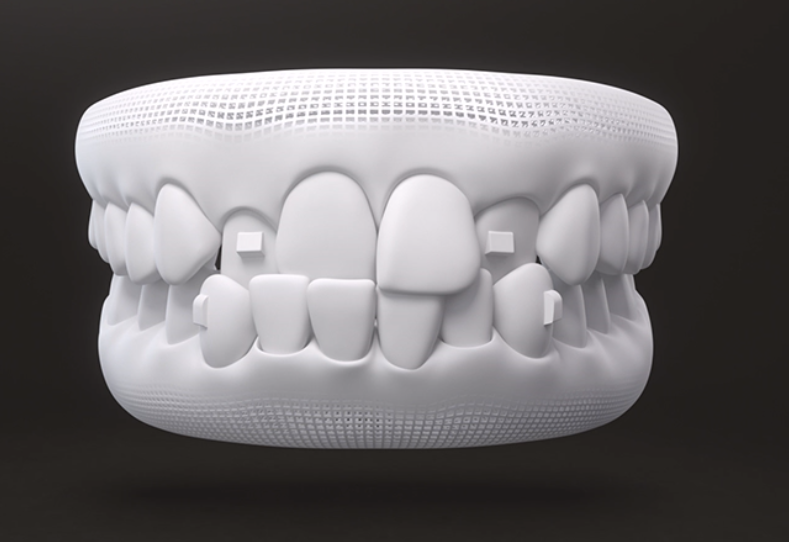 iTero Element® scanner
See your smile in a whole new way. Your doctor can create a 3D image of your teeth in just minutes using an iTero scanner, a leading digital scanner from the makers of Invisalign® clear aligners.
3D
Get a high-resolution, interactive image of your teeth
Accuracy
Fewer redos and a better aligner fit than with goopy physical impressions
Precision
Takes 6,000 images per second
Comfort
No goop, no gagging
Invisalign Progress Assessment
Track your progress at every appointment
Invisalign Outcome Simulator
See your new smile before you even start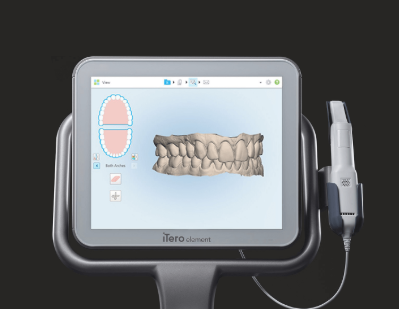 Living with Invisalign clear aligners
Invisalign clear aligners fit your life – they don't interrupt it. And at every stage, you'll be able to see your progress and enjoy your smile as it transforms.
Don't stop living your life
Keep eating all your favorite foods.
Stay active in all the sports and activities you love.
You'll experience fewer emergency visits, without the hassle of brackets and wires breaking.
Your Invisalign clear aligners are virtually invisible, so people may not even notice you're wearing them.
Wearing your aligners
Wear your Invisalign clear aligners 20 to 22 hours a day for best results.
Parents, you are able to opt in for blue compliance indicators on the aligners. This will assure you that your teen is wearing them enough.
Getting new sets of aligners
You'll wear each set of aligners for one to two weeks, as prescribed by your doctor. You'll probably schedule check-ups every six to eight weeks to check your progress. Fewer doctor visits mean more time to enjoy life.
When wearing each new set of aligners, you may feel a little extra pressure or discomfort for the first few days, which is totally normal.
Cleaning your aligners
Rinse your aligners every night and brush them gently with your toothbrush to keep them fresh and clean.
Maintaining healthy teeth
Choosing Invisalign means you can maintain your teeth easily in comparison to traditonal braces.
Say goodbye to bad breath
Just take your aligners out to eat and drink, then brush your teeth before putting them back in.
Wearing your aligners
Choosing Invisalign means you can maintain your teeth easily in comparison to traditonal braces. You can brush and floss as per usual for good oral health.
Removable aligners so you can clean it to maintain oral hygiene.